Building Management Systems (BMS)
The 'intelligent building' technology imposed itself internationally and aims the centralized management of a building for all technological installations part of that building. This kind of technology is similar for all types of buildings - industrial, residential, office building, hotel, warehouse, public space, gyms, concert hall, stores etc.

The evolution of this technology's engine, also known in literature as 'Building Automation', was the need for simpler installation and centralized management.
In time, has been developed the ability for the system to control from a distance the technological, environmental parameters, light, temperature, humidity and alarm signals such as for the presence of gas, floods, building security etc.
Management can be done via internet, with specialized interfaces, given that control is reduced to a simple SMS. The main benefit of this technology is the energy saving, which is an ever pressing necessity.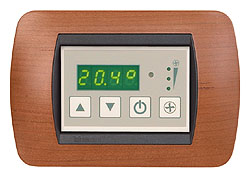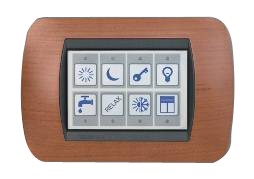 In addition to energy savings and centralized control, there are advantages such as modularity, speed and versatility of installation, because it uses a BUS type of system. The main target was ​​building a single type of cabling, allowing attachment of any type of module, be it a sensor, or a control or execution element.
For this solution ARVO Telecom established a partnership with the Italian company SINThESI.
It's a partnership that begun in 2008, a very successful one, due to the professional way in which the collaboration took place. SINThESI can provide the concept, design, production and the commercial part of the project thus integrating all the aspects of this complex product.
---