iBAHN and ARVO s Hospitality Technology Forum
26.10.2011, Bucharest.
The event to discover valuable industry information to help your hotel properties thrive and learn of new solutions to meet shifting guests needs.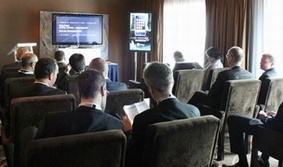 Gain insight to the latest information, technologies, and trends that will shape the course of hospitality digital solutions at iBAHN and ARVO's lunchtime event.

This session will provide you with the opportunity to take part in practical hands-on sessions, and have face-to-face meetings with industry experts.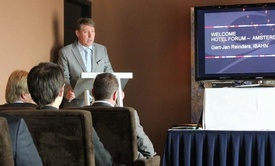 BOOK YOUR SPACE TODAY AT iBAHN AND ARVO's HOSPITALITY TECHNOLOGY FORUM >>



This unique event is an opportunity to learn how iBAHN and ARVO can help your guests enjoy their stay with you today and in the future, we will guide you through solutions to address how you can:


meet guest's needs to help them communicate, connect and keep in contact

increase and maximise your revenue

increase sales of existing hotel services

increase your hotel's occupancy levels

provide guests with a truly memorable experience which exceeds a guest's expectations

meet your guest satisfaction, occupancy and revenue targets
We understand that technology is fast changing, guest's habits and expectations are continually shifting and providing solutions is not always straightforward.

We look forward to discussing this with you at the ROMEXPO Press Centre on Saturday 5th November at 11am. If you have any questions regarding the event, please contact
Lavinia Cosconea, +40728119214, lavinia.cosconea@arvo.ro

Kind regards,

iBAHN & ARVO
When

Saturday 5th November 2011
11:00 to 14:00

Where

ROMEXPO Press Centre
Marasti Blvd, nr. 65-67
Post Office Box 32-3
Postal Code 011465
Bucharest
Romania

BOOK YOUR SPACE TODAY AT iBAHN AND ARVO's HOSPITALITY TECHNOLOGY FORUM
---