TV Reception systems (head end, IPTV)
Expertise
During its 20 years of experience, as an IT & C systems integrator, ARVO GROUP was involved in creating a wide variety and flexible solutions to meet the needs of its customers, the hoteliers, regardless of the category of comfort to which they belong.
Thus, ARVO signed over time collaborative and representation contracts with professional equipment manufacturers for satellite reception in Europe, Asia, the Americas. Due to the vast areas of cooperation, we could cover many requests from all categories of hotels and guesthouses.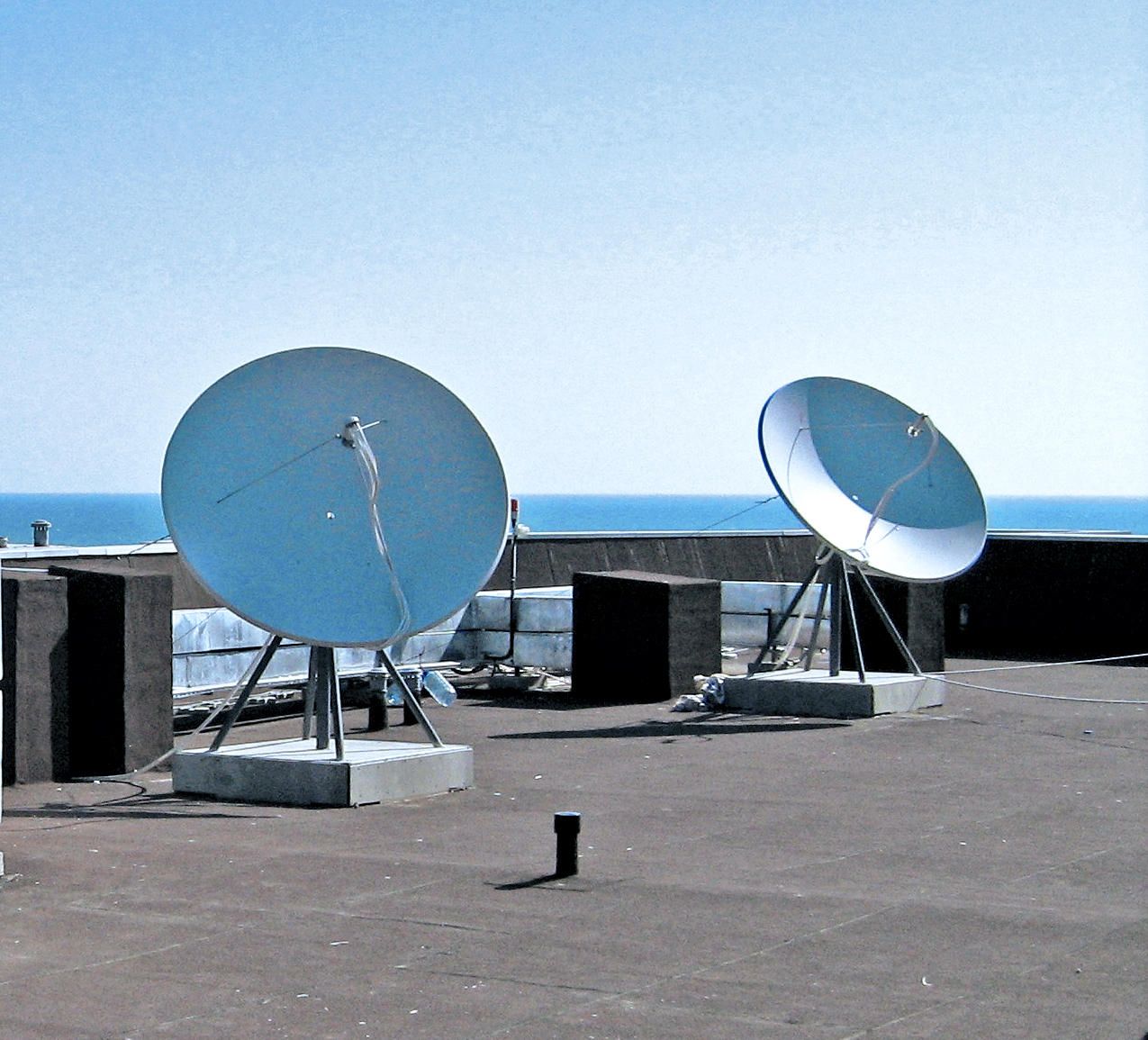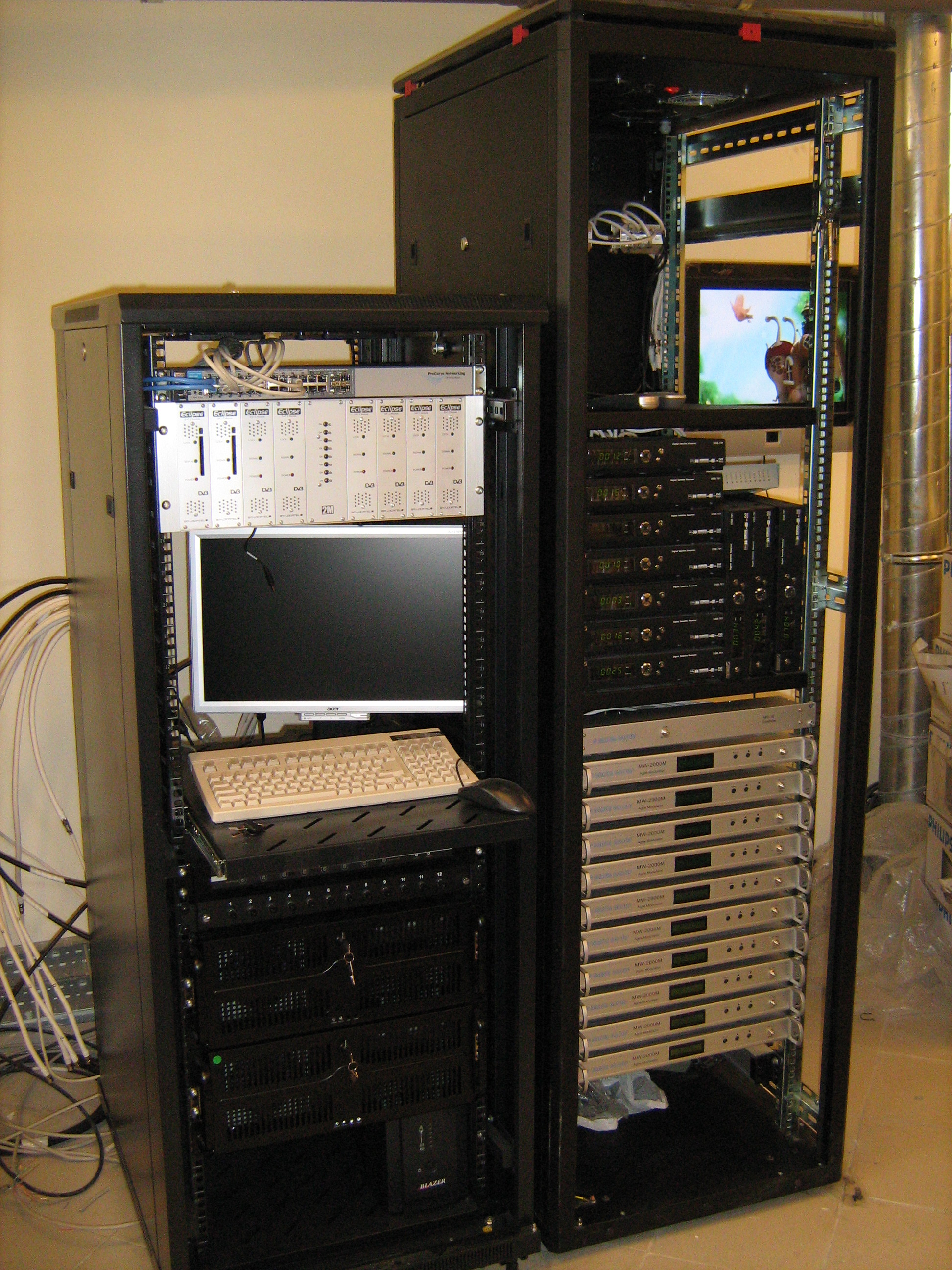 For the 2-3 stars category we use equipment from both domestic company TVK, as well as from prestigious companies like KATHREIN or GRUNDIG.
For the 4-5 star category of comfort, we are working with companies like NOVRA - Canada, Ikusi, SIDSA - Spain, UNITRON - Belgium, ANEVIA, VIANEOS - France, WISI - Germany, StreamTel - Italy, GoBackTV, iBAHN - U.S.A., NET UP TV - Russia, SYSTRONICS - Korea etc.
Both for achieving satellite reception for individual and for interactive TV networks, our company chose the right solutions for each client, ensuring the best solution to problems raised by the requirements of a certain hotel standard and the current financial possibilities of the investor.
Technical informations
The antenna system for receiving terrestrial distributed TV signals and / or via satellite enables TV signal injection into the local signal processing system (TV head end) in order to transmit it to the customers (subscribers, guests) through the local TV signal distribution network. Ensure quality control system and broadcast content.
If you intend to provide interactive television services, increasingly widely used, both for "standard definition" (SD) and for "High Definition" (HD) technology, you need a bidirectional TV distribution network, and equipment (hardware and software) for further processing, such as interactive television application server, the server for "on demand" (video on demand) services, content storage devices etc..
As signal technology, the television systems can be analog, digital and digital IP (IPTV), convertible to each other in any combination:
Analog-analog

IP-IP

Analog-digital / digital-analog

Analog-IP / IP-analog

Digital-IP / IP-digital
As source of TV signals, they can be taken from satellite, terrestrial sources or from local CATV operators, for this purpose using the TV receiver DVB-S, DVB-T and DVB-C respectively, with or without possibility of decoding, but also from local sources A / V, such as cameras, video players etc.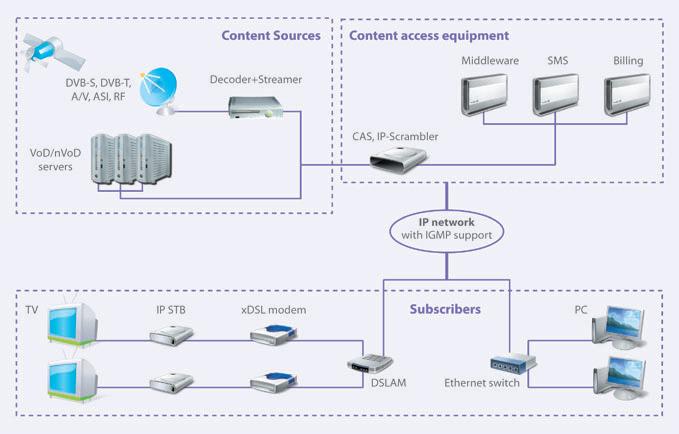 Reception
Receiving equipment: satellite dishes and / or terrestrial receivers, low noise (LNC, LNB), cable receivers, satellite and terrestrial, DiSEqC switches (Digital Satellite Equipment Control) etc..

Storage and processing (headend)
Storage and processing equipment: streamer, encoder, modulator / signal converters, multiplexers, demultiplexer, amplifiers.

Distribution
Distribution equipment: plug distributors, splitters, adders, switches, cables, amplifiers etc.

Decoding
Decoding equipment: conditional access module (CAM's), STBs (set top boxes), cards etc.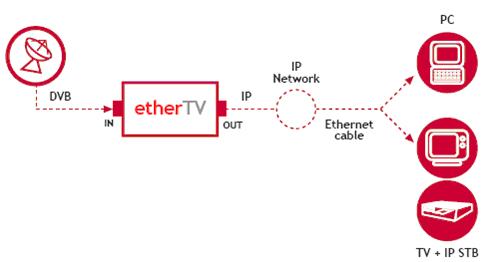 ---